Hereby you'll find the renderings of some projects of interiors.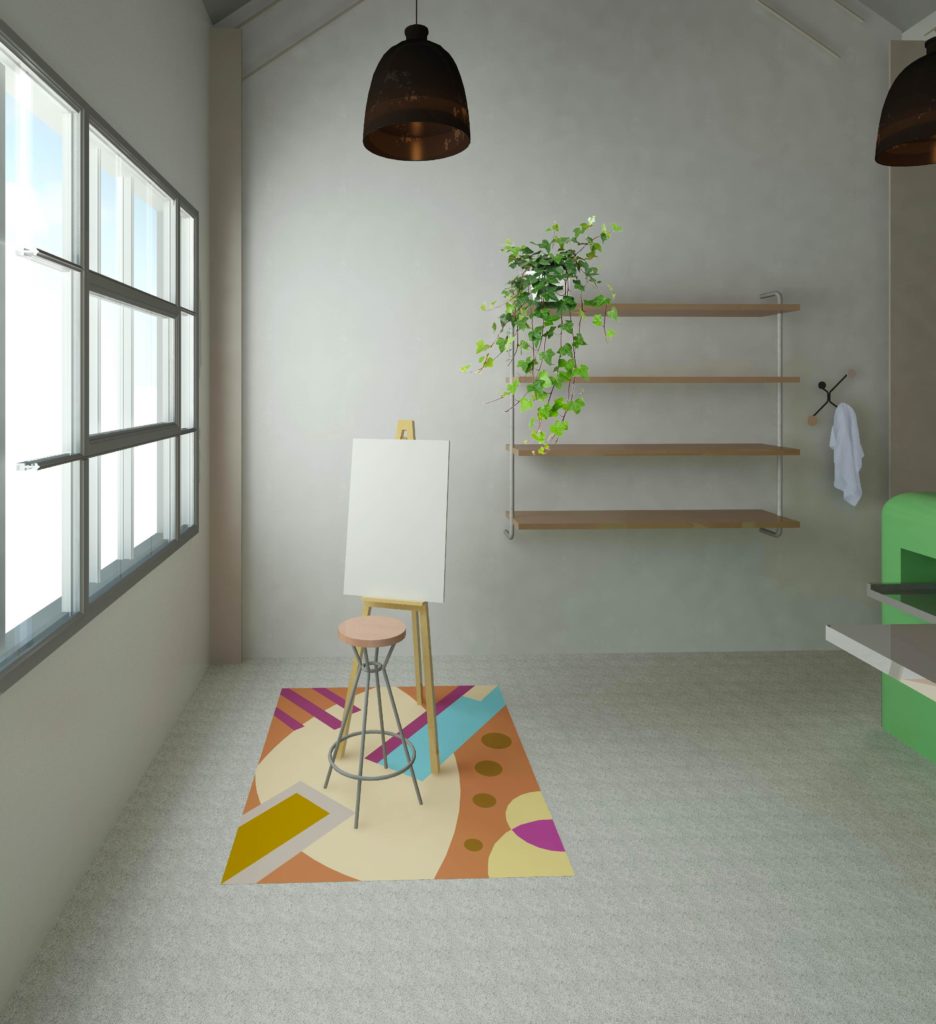 The atelier of an artist
An atelier is a place where an artist, or a designer, or an engineer can think, create, manufacture goods or art pieces.

This atelier is composed of two main areas. The first area, on the right hand side of the entrance can be use both as a reception and a writing space. The second area is the heart of the atelier, with machinery, a paint dedicated corner and a toilet.

Interior Caffé "La Cerchia"
Rendering of the interior of the Coffee shop "La Cerchia", Florence. The style of the interior is inspired by the Romanesque style of the S. Apostoli church in front of the bar.

The main architectural features such as rounded arches, mouldings and wooden beams ceilings have been reused. Geometrical patterns have been used to decorate the floors of the Caffé (in dark green and white marble). The floor and bar are in travertine. The wood used is walnut. The seats of the low tables are in leather and wool, to jump forward in time still looking at elements that have marked the history of Florence.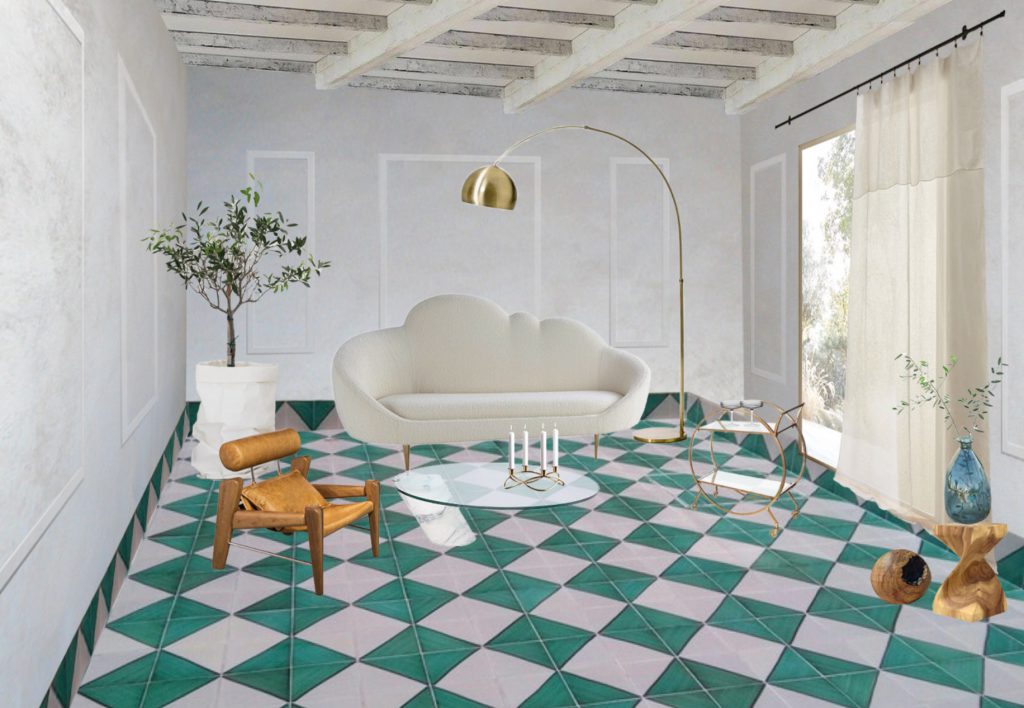 Mediterranean Style Living Room
In this living room traditional mediterranean elements, such as the green and white maiolica tiles, come together with modern chic pieces to create a casual but stylish atmosphere.

Perfect for a summer vacation home, where to enjoy, through colour and shapes, the beautiful mediterranean weather.